Shane Brown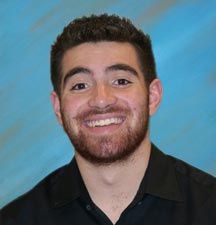 Shane has shown huge interest in the technology side of Minuteman Press. In time Shane's desire is to take over the company business with his older brother Kevin Jr.
The Corporation has been named from Kevin Sr. and Shane's middle names "Lee Maxton Inc." dba Minuteman Press of Rancho Cucamonga. Shane's past accomplishments have been the highest scores in his district for the California Standardized Testing and Reporting (START) program since 1st. grade all the way through 6th grade. At the age of 10 Shane also received his black belt in Taekwondo. Shane received his High School Diploma from Upland Christian Academy in 2018. Shane is currently receiving further education at Azusa Pacific University where he is pursuing is career in Business Administration and Theology.
Shane's hobbies include: Football, camping, fishing and motorcycle riding. The team at MMP is proud of Shane and look forward to working with him very soon.
Heres a quick clip of Shane in action. http://youtu.be/9IWkAr4RsuA. We are so proud of him! Kevin Senior sees potential for him in collections.