Maribel Brown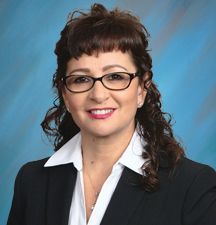 Administrator / Spanish Translator
Maribel Brown, along with her husband Kevin Brown, own and operate Minuteman Press of Rancho Cucamonga Their location is one of the leading and most prestigious franchises out of all Minuteman location across the entire U.S. This location leads in sales, technology and equipment amongst all the other franchises and because of this, they've won one of the most prestigious awards given by Minuteman Press Headquarters: The National Top Sales, Quality and Performance Award.
Maribel Brown graduated with honors in 1986 with a BA Degree in Business Administration and Marketing. Since 1996, she has brought Minuteman Press of Rancho Cucamonga a very distinct marketing attribute, which has helped the family business receive countless awards and recognitions.
Maribel served as the Rancho Cucamonga Chamber of Commerce 2015-2016 President – Chair of the Board of Directors. She has been a Rancho Cucamonga Rotarian since 2012. Maribel serves as a Board Member to the Board of Trustees of The San Bernardino Medical Center Foundation and she is one of the founding members of the prestigious Women of St. Bernardine's Organization, an organization she keeps close to her heart because this organization supports the care of patients and families of St. Bernardine's Hospital.
Maribel was honored by State Assemblyman Bill Emmerson as the recipient of the 2010 Women of Distinction and she was awarded as the 2015-2016 Woman of the Year for San Bernardino County by State Senator Mike Morrell.
She can be emailed at art@mmprancho.com